The red carpets were out for one of hollywoods biggest night, It's the golden globes! The stars were out and hollywood is ready for a night of glitz and glamour. The golden globes red carpet have been known historically to serve some of the best look ever created however the 80th golden globes was a bit underwhelming but we have curated some of the best looks and embroideries on the red carpet and paired with some Ophir panel and fabric alternatives to get you going in creating your next best look
Angela Basset in Pamela Roland prefall 2023:
The silver sequin alter neck dress adorned crystal embroidery paired with hair and accessories on a red carpet that's uncharacteristically devoid of accessories makes this ensemble one of our best looks of the night. it's giving vintage hollywood!!
OPHIR ALTERNATIVE – GET THE SADE HANDMADE FABRIC IN SILVER to recreate this stunning Angela Basset look, you can also have it customized in any color of your choice. 
PRICE – $200/YARDS 
Niecy Nash in custom dolce and gabbana:
Star studded but Niecy Nash was a sight to behold in this crystal studded Custom Dolce and Gabanna and we are here for all of it!
Nothing says crystal studded like the our Avina Crystal Panel Fabric, this is a perfect crystal hand embroidery and alternative for this gorgeous look, the good news all our fabrics can be customized to your desired color. CLICK TO SHOP THE AVINA PANEL HERE
JENNIFER HUDSON IN CD GREENE:
Jenniffer Hudson was a glowing goddess in this CD Greene number at the golden globes last night as she present the best supporting actress in a motion picture to Angela Basset. One thing about mirror fabric is that it always catches the light and Ms. Huds was shinning like an EGOT winner. I know that's right!
Mirror fabrics are perfect for almost any style and looks. Their versatility is why they remain a staple on runways and red carpet. You can not go wrong with a mirror fabric whether by yard or as a panel fabric. These two Ophir fabrics are great alternatives if you are trying to shine like a super star
Jessica Chastain in Oscar de la Renta Pre Fall 2023 collection
Jessica devoured the carpet in this Oscar de la Renta piece. When ODLR originally released their pre-fall collection, this look was the star of the show and it remained the star at the show yesterday. Just brilliant! This is what it looks like when minimalism is done right. The embroidery is minimal, intricate and luxurious. Now… while this author would have preferred to see some accessories as the look would have been better elevated, the dress still carries even with the absent of it because it needs no help!
Looking for a minimalist look that gives a similar then look no further than Draya II panel fabric. It's minimalist, it's gorgeous and intricately hand embroidered. This Ophir panel fabric is always a good idea
LI JUN LI in Custom Dolce & Gabbana:
Sequin is a reoccuring theme on the carpet last night but there are a lot of ways to do sequin wrong and have it cheapen the entire look and believe me when I tell you there were a few examples on the carpet but this is not one of them! This is gorgeous way to get it right. Obsessed!!!
Michelle Yeoh in Custom Armani Prive:
The 60 year old won her first golden globes yesterday and it has been a long time coming. She's a super star and this gorgeously done sequin dress with crystal embellishment is very fitting for the queen. The color, the accessories, the hair, the make up and the ruffles, talk about proportions, kids!
Luckily if you've learned a thing or two from the masterclass serves by Michelle Yeoh and Li Jun Li on how to do sequin well and you want one for yourself. Our stunning new liquid sequin collection is the perfect choice to create these looks.
Price – $60 per yard
Email: contact@ophir.cc for enquiries about the liquid sequin fabric that's all the rave on the runway lately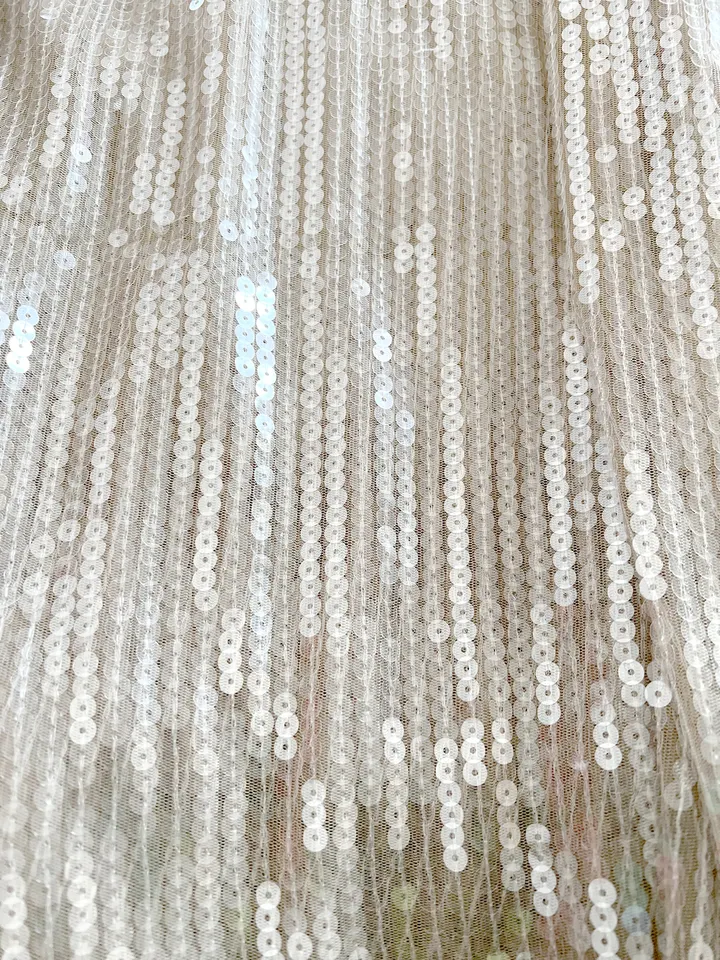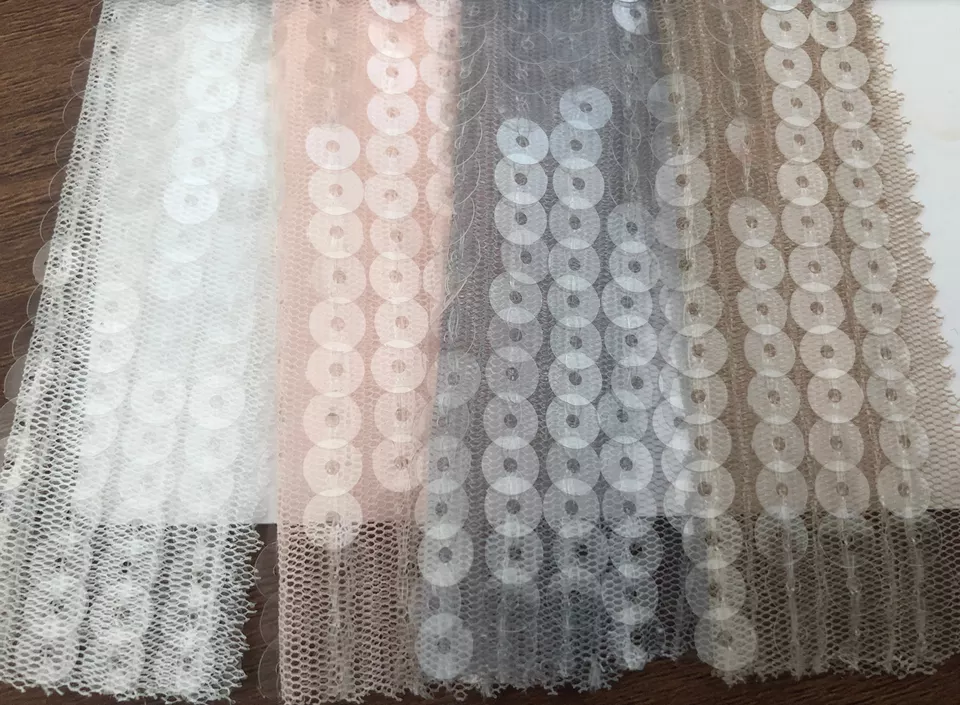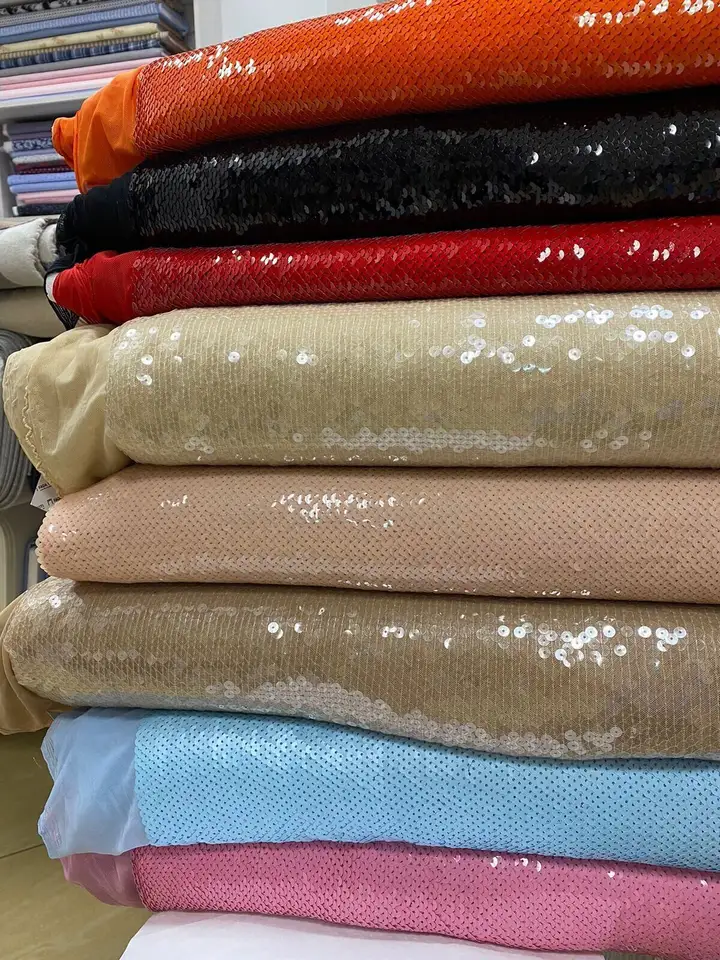 Ophir is a powerhouse in hand embroidery and custom haute couture fabric manufacturing, we can provide custom embroidery for your special events, brands and collection. Shoot us an email at contact@ophir.cc to get your custom fabric started